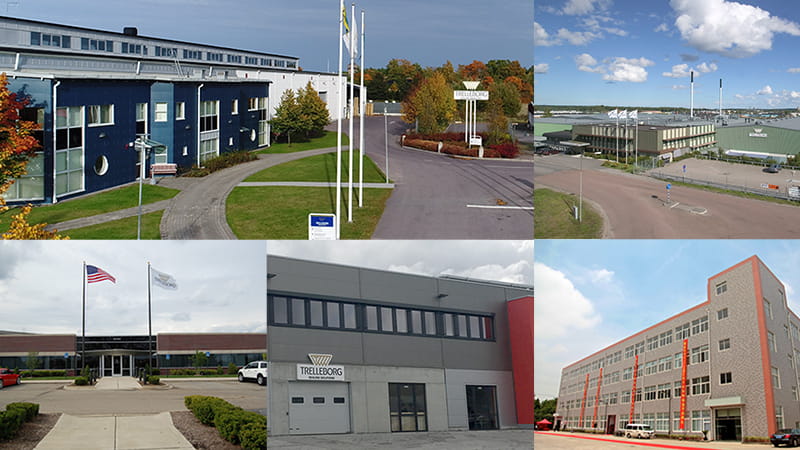 Our main products are shims, but considerable achievements have been reached in sound damping of engine and chassis' parts for the automotive OEM and industrial markets. We are the world leader in the innovation of new rubber-to-metal sandwich-composite materials and very successful in the world market with noise insulation materials.
This strength is the result of an ambitious, forward thinking Company Policy based on competence and quality, supported by a highly skilled Research and Development department. We provide a high level of customer service to support products manufactured by a unique process which is patent protected world-wide and are ISO/TS 16949, ISO 9001 and ISO 14001 certified.


We are part of the Trelleborg Group, which is a global industrial group offering leading-edge expertise in polymer technology combined with advanced industrial know-how regarding functional solutions and systems meeting our customers requirements.
Our Locations
Our head office and Research & Development is located in Kalmar, Sweden with production plants located in Kalmar, Gävle and Trelleborg.
Technical centers are located in Kalmar, Sweden, Northville, USA and Shanghai, China. The market is served by engineering offices in Sweden, USA, England, Germany, France, Italy, Spain, Japan, South Korea, India, China, Australia and Brazil.