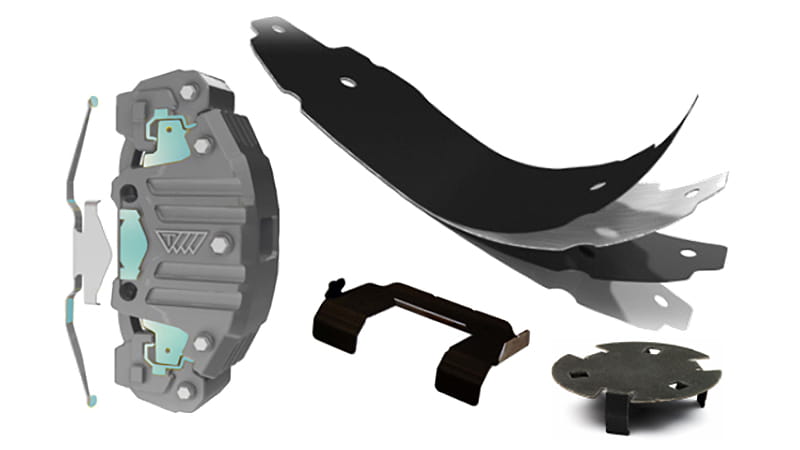 A unique rubber-to-metal composite material designed to solve noise and vibration problems.
Trelleborg Damping Solutions Kalmar manufactures a wide range of noise damping shims / insulators that are used when endurance against thermal, chemical and mechanical stress is required. This is combined with outstanding sound damping, sealing, vibration insulation, compressibility and bonding capacity.
The materials consist of different combinations of layers of rubber, carbon steel, stainless steel, fibre glass, cold pressure adhesives, acrylic or silicone based and hot sensitive glues.
Our unique rubber-to-metal composite materials for noise damping in disc brakes combine a number of valuable properties: vibration insulation, compressibility and excellent adhesion. The rubber composite materials are excellent for applications with demanding insulation for vibration and noise. The materials retain their integrity even when subjected to high pressure and high temperature.
Noise damping components in brakes have to endure enormous strains and tension - extreme temperature, mechanical stress, salt, water, oil etc… Testing one and the same brake system in mountain and desert country, as well as in urban traffic and on the open highway is a costly and time consuming process.
We simplify this process by running tests in our fully computerized brake-noise dynamometers, equipped with unique acclimatiser. This allows us to literally test a brake in any climate in the world.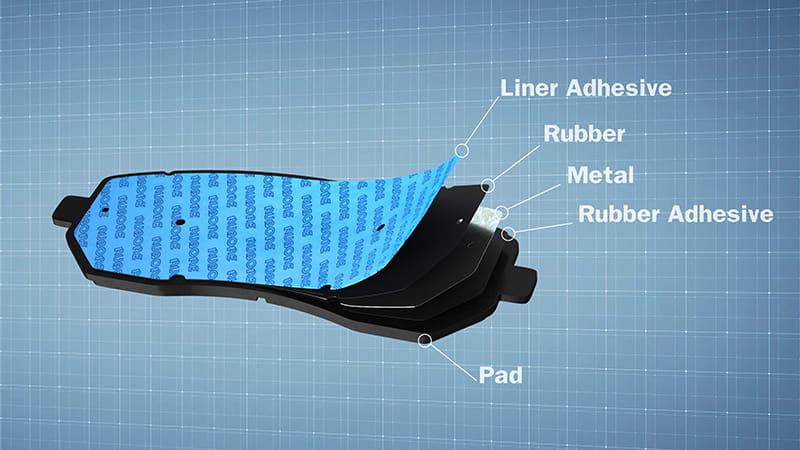 Trelleborg Damping Solutions Kalmar supplies several NVH brake related products for different noise and vibration problem areas
We have been offering the best in engineering experience for solving brake noise in disc and drum brakes since 1988.
A selection of our products & materials
| | |
| --- | --- |
| Slippers | Shims |
| Piston Clips | RDD |
| Sliding Clips | EPB |
| Rubberized Clips | PTFE |
| Abutment Clips | ECONOX |
| Tuned Absorbers | WIDENOX |
| Booster Brackets | Tuned Absorbers |
| Anti Rattle Clip | RAX Adhesives |
| Pad Ear Muff | HINOX |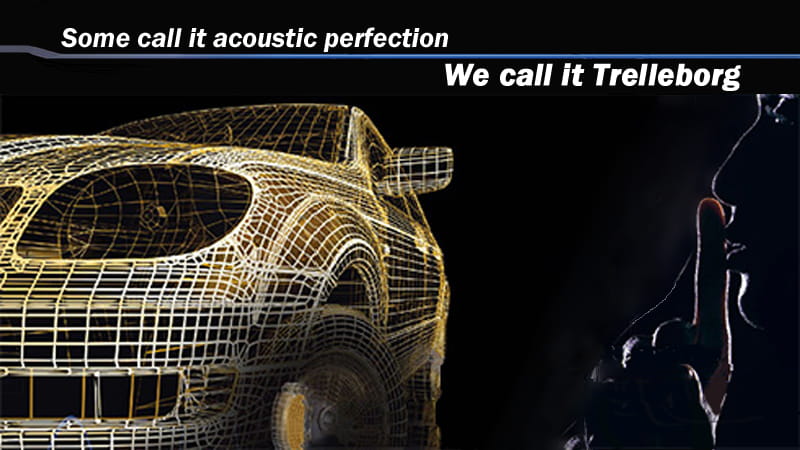 Outstanding Performance
Excellent damping and isolation properties
RDD outperforms RPN Shim materials and competitor materials
Improved or similar NVH performance reducing steel thickness or layers
Improved or remained NVH performance
Using less costly adhesives
Improved wear resistance
Transfer of heat is reduced with RDD


New Innovative Shim Technology:
Outer rubber layer: excellent vibration Isolation ("Decoupling")
Inner rubber layer: excellent vibration Damping
Isolation Rubber 0,22mm
Metal Layer 0,40 - 0,70 mm
(Carbon Steel,Galvanised Steel,Stainless Steel)
Damping Rubber 0,22mm
Cold Pressure Adhesive 0,10 - 0,13 mm (Low Temp Adhesive, Silicone Adhesive, Acrylic Adhesive)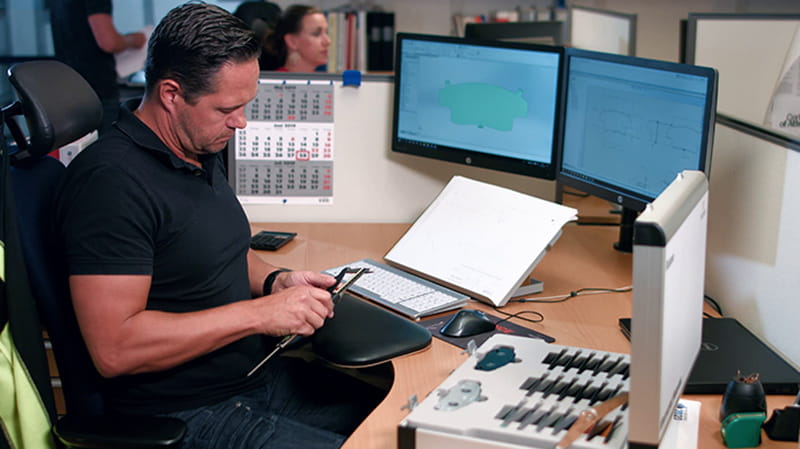 Decoupling Damping Shim
You will find us to be a reliable and cooperative partner, with the highest degree of knowledge and technical service who is always at your disposal.